The custom printed marquees are also referred to as the branded marquees. These can be used as an excellent business promotional tool or the ultimate branding solution. No matter if you have a small business or an established company, anyone can use these as a reliable advertising tool for any trade shows, markets, corporate events, or any other outdoor promotional events. As these marquees are completely customizable, you can use them with personalized designs to display your service brochures or products related to your business.
The best part of using these marquees is that you can promote your business in a very effective way in front of your customers and investors without screaming for it. You just need to choose the prints wisely to attract all the attention towards your business. There are three different types of custom printed marquees or tents you can choose from for your business's branding.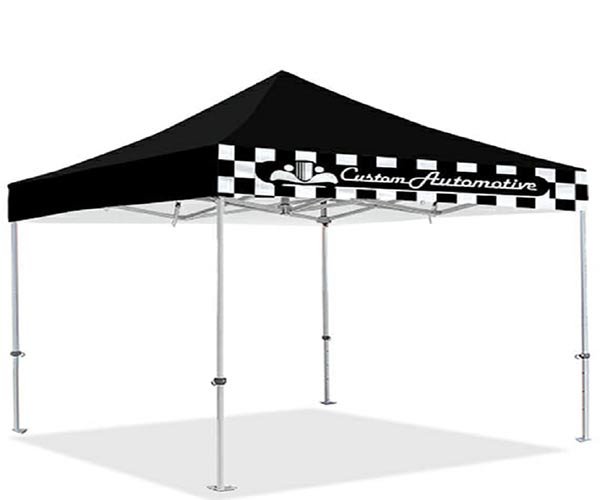 Free-standing Pole tents
The Free-standing pole tents are the easiest to install marquee. These can be installed at almost any place and any surface as they do not require straps and stakes. These tents have legs or stands that have customizable options for adjusting the height as per your needs. They even come in various configurations and colours. If you find yourself in any dilemma whether you are buying the best quality material or right-sized product within your budget, then you can take expert help from any professional company that provides these tents. Moreover, the best brands also offer customized and more personalized marquees according to your type, style, model and budget. And the best suppliers even deliver the product in less time without any extra cost.
Apex Shade Tents
The second variant of the marquee in this list would be the apex shade tents. These tents are pegged at the bottom to secure them with the ground and poles at the centre to create the height of the tent. These tents have multiple advantages of using them such as, they are extremely lightweight that makes them easy to transport around anywhere and easy to set-up. These marquees would be more ideal for covering larger shading areas where the free-standing pole tents are not enough. You can ask your supplier to print the logo and advertisement of your brand at a place with maximum visibility for the viewers. Before purchasing, make sure if the material of the tent is 100% waterproof and can provide protection from UV rays of the sun.
Instant Event Tents
This kind of tent has the widest fabric area where the promotions of your brand and the logo can be printed to grab the attention. These are made with galvanized steel poles, commercial-grade PVC ceilings, and stubborn stakes and anchoring straps. These marquees are also easy to install and transport.
Types of Prints
The printing process also impacts the intensity of the promotional aspect of the marquees. Specific brands have specific printing needs.
Screen Printing: This printing technique is best for printing single colour designs and logos particularly in the printing space on top of the tent's roof.
Digital Printing: The modern digital printing offers prints with stunning graphics with clear and vibrant colours. Many digital printing services provide custom printed marquees with a variety of colours according to your requirements. You can also incorporate several iconic designs and photographs on the marquee for more unique appeal.
Concluding Words
Using the custom printed marquees as an effective promotional tool has become a trend nowadays, and why not? They have so many reasons to be a useful trend. The branded marquees are reusable, they can attract and engage customers with your brand, portable, lightweight, easily customizable for different occasions, etc. When choosing the right marquee for your brand's promotion make sure the size and quality are good enough for the price you are paying for it.